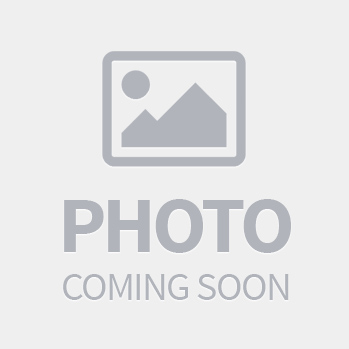 Product: Darts (Steel Tip)
Brand: Unicorn
Model/Player Name: Jelle Klaasen
Variation or Edition: 21g (Silver Star)
Grade or Results: 8/10
General Summary:
After Jelle moved to Unicorn in 2018, his main signature dart underwent a sever redesign. Unicorn may have been reluctant to lose the popularity of The Cobra's distinctive, and successful, previous design. The 2018/9 Silver Star version of his dart has much in common with Jelle's previous models. It is also 90% Tungsten whereas many in the series are 80%.

Unusually for a SS series dart, it is quite complex and has three separate sections of multiring type grip. The contoured barrel has a lower stiletto shape section, a mid barrel scallop and a ridged stem sector. At around the £40 mark, they are costly for a second stream dart. However, being 90% Tungsten and very complex manufacture, it is perhaps better to see them as a great value first rank product.
Testing Process:
Elite players tend not to be keen on using other players signature darts! So for this test, we drafted a county standard amateur, an up and coming lady player and a keen, if limited amateur. The Jelle SS were put through their paces over a couple of weeks and in a variety of circumstances. Everything from a boozy midweek practice to a decent standard open event. 100+ legs and somewhere around 2000 darts.
The supplied set up, of Gripper stems and Unicorn Std Flights (Silver Star livery)was tested along with any that players thought might prove successful.
The Results:
First Impressions: All of our testers were impressed, and slightly surprised, with the look and complexity of the dart. They fancied trying this style of the barrel and were impressed that they could each find a way to comfortably hold it. "Interesting and unusual" were the most heard words.
Performance: Our serious amateur was, perhaps, the least impressed. Initially, he struggled to get the dart to consistently fly in a way that he was comfortable with. Our female tester was surprised and very impressed. After a very short adaptation period, she was able to get very close grouping and feel very comfortable indeed. Our keen, but limited, player enjoyed trying out various ways of throwing the dart and soon found a method that suited.
The Tech Bit: This heavily engineered and shaped dart has a multitude of dimensions but is 47.3mm long and 7.3mm wide at its widest point. If you have seen Jelle or Simon Whitlock, throw you will know it is still possible to group these together very well indeed. The ridged section toward the rear is unusual and may not suit all throwers. The section between mid scallop and point is more traditional and has simple ringed grip. Some players use the scallop to place their thumb and generate force from that area. This is a very flexibly designed dart that may require a little patience to discover your perfect grip. It is also a great way to see if your throw can suit this style of dart without going to the extremes of expense and styling.
Downsides: The barrel style and the differing pronounced grips do tend to increase wear on the flights and regular change was needed, even from our less able players. The Jelle SS can take a little while to get used to and will not suit all styles.
Durability: These Jelle SS survived the 100+ legs in very good shape. They do begin to look a little dulled and dinted after a while but clean up exceptionally well very quickly. The more social of our players barely made a mark on them. The serious level player made a few surface marks and the odd dint. This is not surprising due to the increased contact.
Out of 10: The 8/10 is a reflection of the 'love it or loathe it' factor this type of barrel inspires. Our female tester was very impressed and has switched to a very similar barrel in her preferred weight. Meanwhile, one of our two amateur players was also impressed and enjoyed finding his way of getting the most out of the dart. Our other more serious player was totally unable to adapt to the dart in a consistent way.
In conclusion, this is a very unusual set of dart for this type of range. They are more like a premium dart in many ways. There are also similarities between Jelle SS and the post-2016 Whitlock darts from Winmau but are these slightly more ergonomic.
The Gripper Stems and Silver Star Series flights are fine but a fixed-wing set up helps to give these some stability, L Style or similar seems to do a good job. A tapered stem seems to give a little more lift for some throwers.
A.I.M: would recommend testing these in a dart store before purchase or trying a similar shape set used by a friend or teammate.
Loopy or wristy throws seem to be naturally well suited to this dart, others have to work more. We would recommend ladies with a very low to high throw give them a go as well.